Scan and Verify your Heliocare
We have received many enquiries regarding the authenticity of your Heliocare products. Now, all you need to do is scan to verify your Heliocare products in 3 easy steps!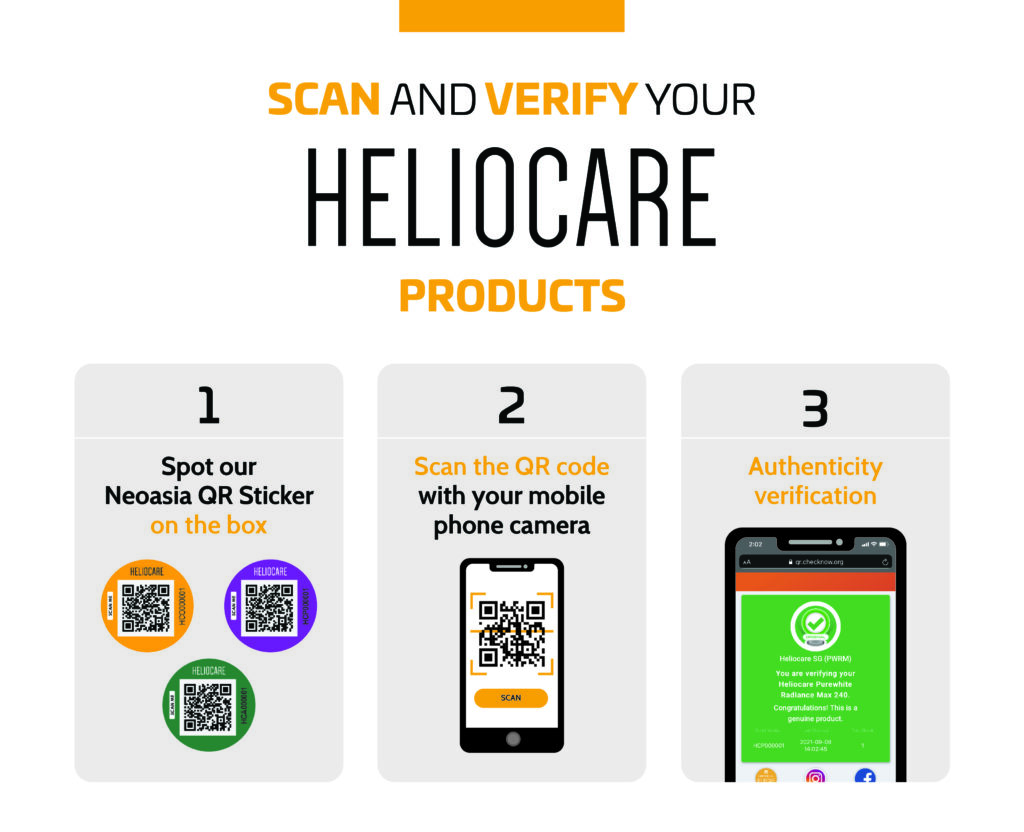 Look out for the authenticity stickers on all Heliocare boxes and scan the QR code – if it is an authorised product, you should see a screen with a green check mark indicating that you have purchased a genuine product.
Watch a short video on how this simple process works:
Purchase only authentic Heliocare products with the QR code sticker from authorised stockists, it is not worth putting your health and skin at risk.
If you suspect any unauthorised retailers and wish to inform us about it, please contact us atenquiry@heliocare.com.sg.